We have compiled a huge list of extensions that can help software engineers become Chrome power users.
We all have read those articles with tips and tricks on how to be more productive. The Internet is full of them, but the actual truth of being a productive software engineer lies somewhere in between your dedication to finish your work, and the tools you utilize for your tasks.
Because most of our workdays are spent looking at the browser, we decided to compile a list of cool and useful Chrome extensions to make your work easier. Picking the right Chrome extension can save you time and energy, and enable you to be more creative and hopefully more productive.
Although we have this comprehensive list of popular Chrome extensions for developers, we highly recommend installing only those apps that are important to you. Install only those extensions that you will actually use, because there is no point of having productivity tools that you would never open. Keeping a bunch of apps that you don't use is bordering on hoarding, but what's worse is that you are hurting your Chrome experience.
Google won the browser war because it made Chrome simple and fast -- or at least faster than its competitors, like Firefox, Opera, and Safari. But, when you install too many extensions, you are taking away a little bit of speed from Chrome every time it loads. And that is not good. If you want a bad Internet experience, install Internet Explorer 6.
Also, something to keep in mind is that Chrome extensions may be awesome one day, and terrible another. The reason for this is that extensions are software created by 3rd-party developers; and while your favorite extensions can work flawlessly, they may also suddenly stop working completely if the creators don't take care of them.
Sometimes Google can break extensions when updating Chrome and its core technologies, and sometimes developers will forget to update their software, or even completely abandon it. Those lazy procrastinating developers should know that we have a list of extensions that could boost their productivity.
Must-have Chrome extensions to make your online life easier
So let's start with the must-have Chrome extensions. These are tools that will improve your Internet experience, and will help you enjoy life as a software engineer. Some of these extensions provide simple ways to manage passwords, or keep notes; some will beautify Chrome, and others will make it a more effective browser.
Adblock Plus is one of the most popular extensions, because it can fix the Internet. At the moment, banner ads don't really work and can be really annoying. Adblock Plus has over 50 million users who prefer to hide annoying ads and keep their privacy, although the service has started whitelisting some partner ads. A great alternative is uBlock Origin. This addon flawlessly blocks unwanted ads and is easy on the battery and the CPU.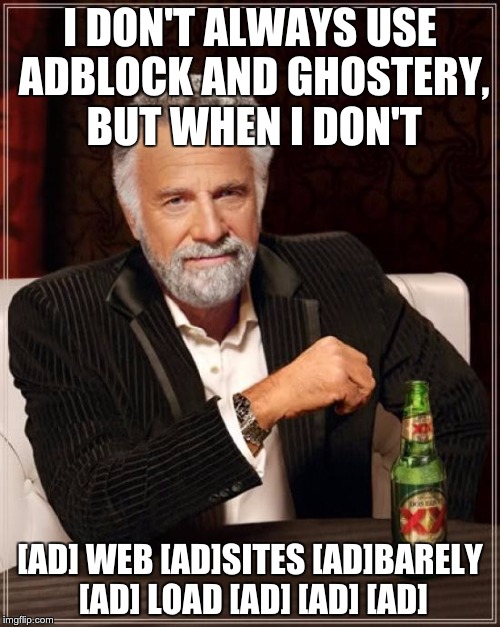 Evernote Web Clipper is an awesome place to keep your ideas and notes, and its Web Clipper for Chrome is an even better app to save links, bookmarks, and screenshots from the web with one click.

Momentum will give you a moment to relax and get inspired. This Chrome extension replaces the blank new tab with an inspirational background, quote, and a todo list.
Chrome extensions to make you more productive
There are little things that make a great software developer a better professional, and those little differences can be counterbalanced with the use of great Chrome extensions that can boost your productivity. These extensions can help you to focus on important work that will yield valuable results.
Stay Focused. If you want to work, you need to remove distractions. This is what Stay Focused does – it stops you from opening time-consuming nonproductive websites. We are looking at you Facebook! Still, to use this extension to its full potential, you would need to have some amount of self-control. An alternative is Block Site.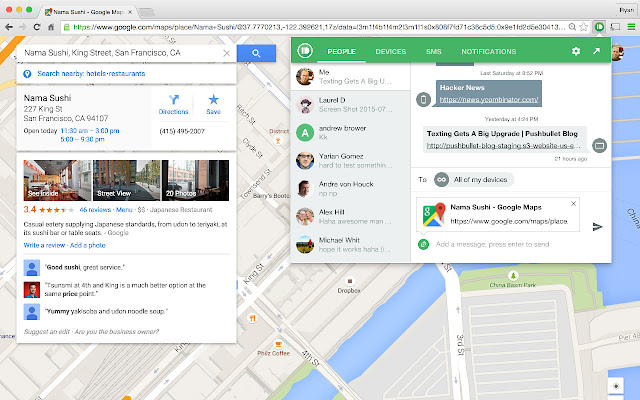 iCloud Bookmarks stores your bookmarks to be accessible on your iPhone, iPad, iPod Touch, Mac, and PC. A great alternative is Xmarks Bookmark Sync. It lets you sync bookmarks over various browsers and computers.

Writer is an easy and simple extension to ignore distractions and focus on writing.

Session Managers will let you save sessions of your open tabs, which you can view and re-open later. A great alternative is TabCloud, which allows you to save window sessions and restore them at a later date or on another computer.
Extensions to use Gmail like a pro!
Boomerang for Gmail can help you schedule times that Gmail messages will be sent. You can write an email, and then schedule it to send whenever you need it to be sent, even after one week.

Google Mail Checker. It is debatable how productive this extension is, mainly because it shows the number of unread Gmail messages in a big red button. It can distract you from your tasks at hand, or it can be an awesome notification app to remind you about urgent messages.

Checker Plus for Gmail is an extension that will bring your Gmail inbox to Chrome. You can manage multiple accounts without opening Gmail.
Become a Chrome power user, a master of dark arts?
You are a developer and a Chrome user. And you might think that, as an avid fan of the web, you know a thing or two about how to use your browser. But are you really a Chrome power user? Do you have the tools that will make you a master of the information overload. We can help with some awesome extensions:
Developer tools that will help you build better things
Chrome is the favorite browser for many software engineers, and it is just reasonable that you can find hundreds of extensions that are meant to help them. These are apps that are dedicated to making life easier for developers, and some of them are so unique that you might even learn something from them.
Emmet LiveStyle. Updates a page stylesheet while you edit CSS, LESS, or SCSS files in your text editor, without file saving or reloading.
Insane Chrome extensions because the web is a fun place
They say the Internet was built by cats… for cats. With that insane conviction in mind, it is hard to take most of the web seriously. Think about it, Facebook is filled with weird gifs, cats, dogs, lols… And why should you take all that craziness with a serious face? We found some terrible Chrome extensions that will give you an insane online experience. And, most importantly, they will help you blow off some steam.
Panic Button One click can hide all your tabs and save you from embarrassment.

Cloud to Butt is a stupid and fun extension that replaces the word 'cloud' with 'butt'. Now you can save your files in your butt.

nCage Yes. Nicolas Cage will replace every picture on the web. It is fun to install it on your friend's computer, or your own, if you are a fan.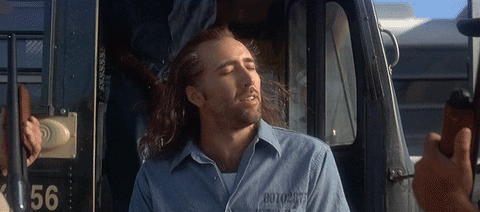 Wow, that was a big list of Chrome extensions!
Yes, this list is long, but there are even more extensions on the Chrome Web Store. We collected only those extensions (and some weird ones) that we thought could help software engineers improve their work and be more productive -- and maybe find out new and interesting things about the web. The list is not final, of course. If you have an extension that you love, please share it with us on Twitter @syncano or on Facebook.com/syncano.
If you want to learn more about Syncano and what we are building, write to us at [email protected].